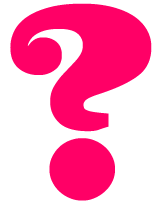 Have any questions for me? Serious questions or silly questions, ask me anything! They can be completely random, or as simple as what my favorite color is! Any school/writing/reading/dancing/blogging questions for me? Am I really a muggle o.O? Anything you want to know, I will be answering on Saturday, in the form of a video blog.
The only rule for this is please, keep the questions appropriate :)
Seriously, this won't be a fun video unless you ask me stuff! So don't hesitate! I want tons of questions! :D
My friend Paige over at
The 828
did this over at her blog, and I'm totally snagging this idea from her. :)
I can't wait to answer your questions! Get asking :D !